If you've ever invited us into your home for a listing appointment, you'll notice we bring a folder with us. It has your basics – you know, the "stuff' every agent brings, information on the process, vendor contacts, a "resume" on why we would be a great partner when selling your home – AND it also has a separate insert that looks like this: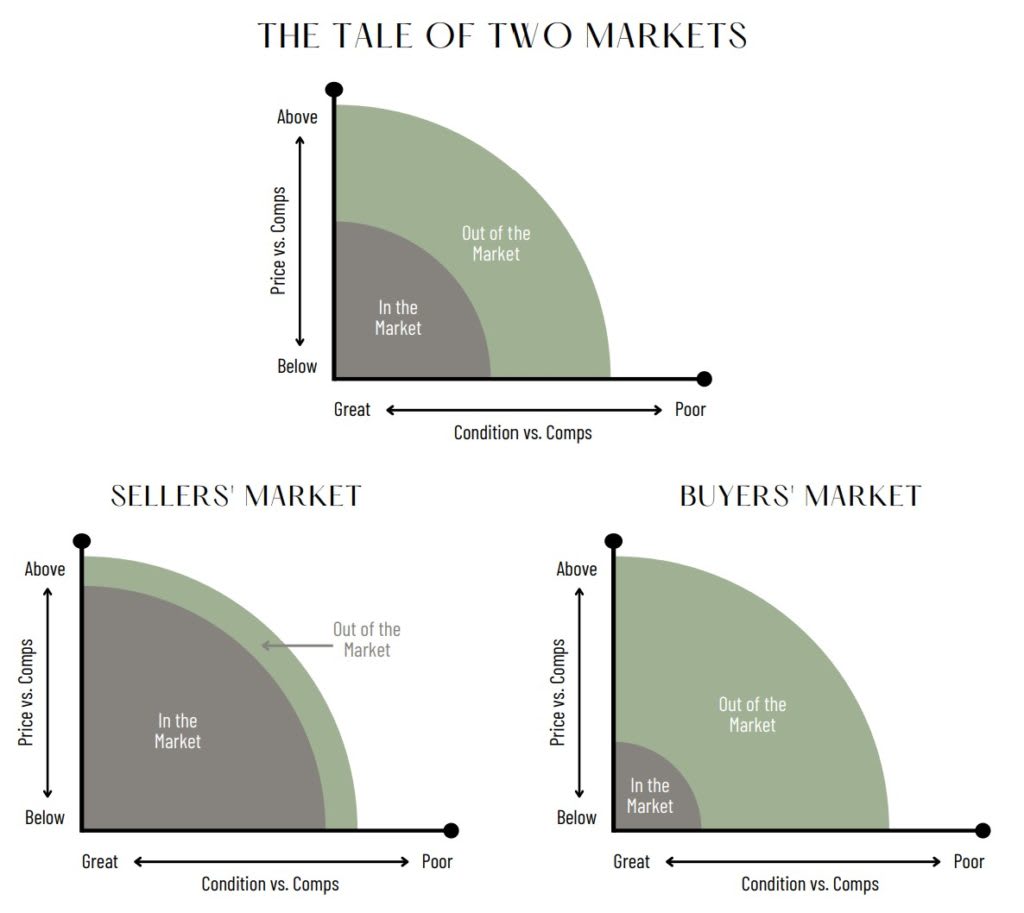 You're on this newsletter…so you're smart enough to realize that the goal = grey area. This time last year, it was seller's market all day long. Price your home where it needs to be in a somewhat decent condition and you're likely to find a buyer to match.
What we're talking about these days during listing appointments is that top graph. You see….pricing is a strategy and one that can easily miss the mark! The goal is to be in the top 75% of condition, location, and pricing to attract the most amount of interest and buyers. Perception is reality in a more "balanced" market and those that are still pricing like it's 2022 are getting left behind.
The most common objections we hear on these listing appointments include:
"What if we want to test the market at this price?"
"If we don't get an offer, we will just reduce the price"
"Well…we don't HAVE to sell."
To which I have another graph because if you know me, you know what I like to say, "can't argue with data!"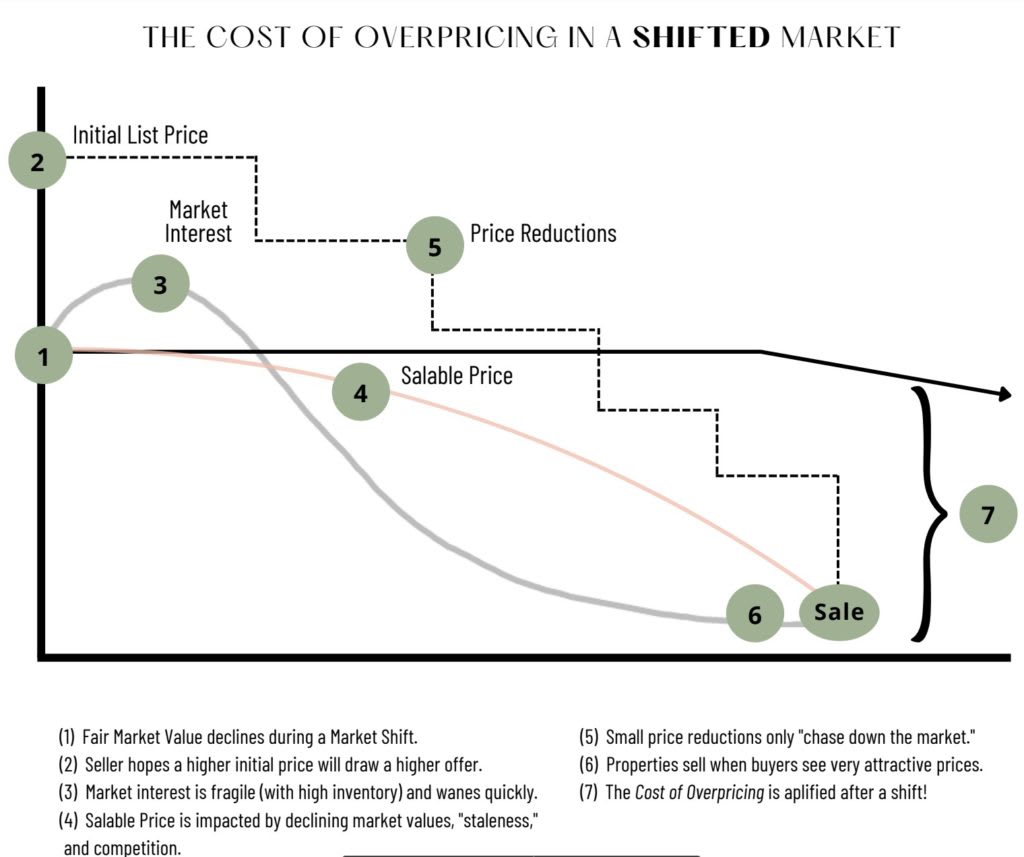 A seller lists their home hoping & wishing (without any facts & data) that a higher list price will warrant a higher offer. Well my friends, that home is actually selling others on the market and creating "perceived value" of the other homes that buyers are seeing in the same area with A.) more square footage B.) more updates C.) a better lot or D.) all the above.
The listing then goes stale. You've likely bought a home before – studies shows after 30 days buyers start to question "why hasn't it sold" and the inevitable next intrusive thought "there must be something wrong with it."
Your price reduction then chases the market….most of the time to a value much lower than had the home been listed at the right price in the first place – less money in the seller's pocket and we have failed our clients as agents.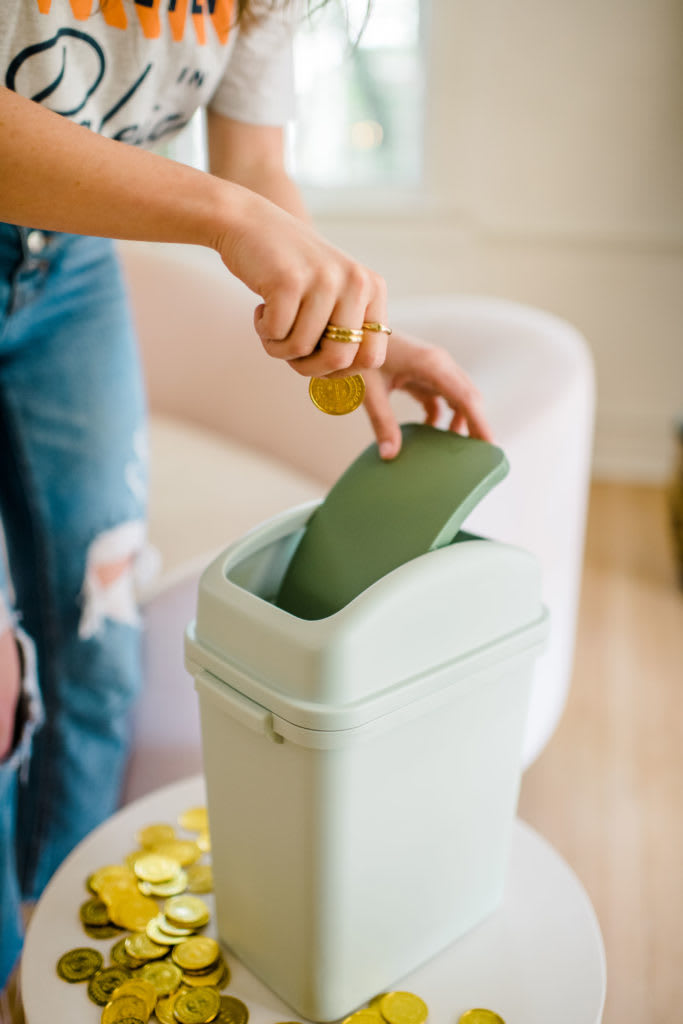 So – that's why some homes are sitting on the market 147 days and others are flying off the shelf. It's also why we run the numbers for buyers before they even go see a home. For example, we showed a home in the Cedar Hills neighborhood that, on paper, appeared under priced by at least $25,000. To no surprise, there were 4 other showings at the same time as ours in a "shifting" market. Pricing matters!
Interested in knowing what your market price may be? We'd love to share the data. Shoot us a note at
[email protected]